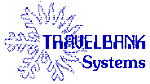 E-Mail US
<! ANSWER: A Small Medium, at Large>
---
TECH - News, Reviews & Information.
---
News and Reviews Index
NEWS

Software Reviews

Hardware Reviews

SOHO News & Information

Miscellaneous

RESOURCES
---
NEWS:
---




NEWERTECH MAXPOWER G4 PROCESSOR UPGRADES ARE 100% APPLE "LEOPARD" OS 10.5 COMPATIBLE

Fastest Processor Speeds for G4 Users to Run Leopard & Existing Apps 10 Minute Plug & Play Installation

NEWER TECHNOLOGY, Inc. , the leading developer of PC, Macintosh and iPod performance upgrades and accessories, has announced that all NewerTech MAXPower G4/7448 Single and Dual Processor Upgrades for Power Macintosh G4 AGP Graphics/Sawtooth, Gigabit Ethernet, Digital/Audio, and Quicksilver model computers have been thoroughly tested and verified for full compatibility with Apple's latest 10.5 "Leopard" operating system. MAXPower provides the fastest processor speeds for G4 user to run Leopard and other existing applications at maximum speed.

Introduced in March 2007 as the world's first available and shipping G4 7448 processor upgrade, the MAXPower Processor Upgrade gives PowerMac G4 owners with less than the Leopard-required 867MHz processor speed the hardware support needed to run Leopard. Additionally, by adding a MAXPower Processor Upgrade, PowerMac G4 owners can experience better performance from existing applications, as well as the ability to run new processor demanding applications.

Plug-and-Play, Hassle-Free


MAXPower Processor Upgrades are easily installed in 10 minutes or less and offer PowerMac G4 owners a hassle-free solution to meet Leopard's processor speed requirement. At a fraction of the cost of purchasing a new system plus the additional cost of installing software and hardware upgrades to work with the new system, PowerMac G4 owners can continue to use their current system and enjoy the many exciting new features found in the "Leopard" operating system.

State-Of-The-Art Engineering


MAXPower G4/7448 Processor Upgrades utilize state-of-the-art, latest generation Freescale 7448 processors and are 100% compatible with existing hardware, application software, and previous and current versions of Mac operating systems, OS 9.2.2 and OS X 10.3.5 or later with NO operating system modifications needed. Performance increases are achieved with a strategic set of engineering enhancements, including 1MB of on-chip L2 cache fully pipelined for two-cycle throughput, a full implementation of AltiVec technology featuring enhanced support for out-of-order instruction, and the use of 90 nanometer silicon on insulator (SOI) CMOS process technology to dramatically increase clock and bus speeds while reducing power requirements.

Priced Starting at $349


NewerTech MAXPower G4/7448 Processor Upgrades are available in four configurations: 1.8GHz single, 2.0GHz single, 1.7-1.73GHz DUAL, and 1.8GHz DUAL, priced starting at $349. NewerTech MAXPower Processor Upgrades are available from select computer and consumer electronics accessories retailers.

For more information, see: http://www.newertech.com/products/maxpower48.php.

About Newer Technology, Inc.


Since 1984, Newer Technology, Inc. (NewerTech) has been recognized as the leading developer of performance upgrades for PowerBooks, desktop Macintosh computers, Intel Macs, iMacs, iPods and MacOS compatibles. NewerTech is headquartered in Woodstock, Illinois. Dealer inquiries are welcome by calling 815-308-7001.

*-TravelBank.Com-*

FOUND ON eBAY
By Marc Hartzman
Photographed by Liz Steger

101 GENUINELY BIZARRE ITEMS FROM
THE WORLD'S BIGGEST ONLINE YARD SALE


The suspense of bidding online inspires fanatic obsession, and everyone from grandmothers to teenagers logs on to eBay to buy and sell just about everything! From a John F. Kennedy garden gnome to a rather dramatic bracelet made of goat toenails, author and humorist Marc Hartzman collects 'em all, and puts his eBay addiction to good use in this hilarious and transfixing collection of stuff. The author has collected one hundred and one truly bizarre and odd objects and photographed them like the rare treasures that they are - to somebody! Each image is accompanied by the seller's original sales pitch and goofy e-mail correspondence about the objects' possible, but improbable, uses.

With thirty million registered users, eBay is one dot-com that thrives, and continues to be the most popular shopping website on the 'net. In Found on eBay, the reader can view a hand-picked catalog of priceless eBay artifacts making the book a fascinating must-have addition to the library of American pop culture. It's also a particularly relevant comment on contemporary culture, when just about anything is for sale - from an Enron ethics booklet, to Pamela Anderson and Tommy Lee's "home" videos, to World Trade Center detritus.

Author Marc Hartzman is an advertising copywriter and founder and editor of Backwash, a monthly humor magazine. Photographer Liz Steger shoots for New York Magazine, Crain's New York Business, Food Arts Magazine and various other publications.

FOUND ON eBAY
By Marc Hartzman
Photographed by Liz Steger
Release date: July 2002
Published by: Universe Publishing
$16.95 US, $23.95 Canadian
5" x7" Paperback, 112 pages, 100 illustrations
ISBN: 0-7893-0680-8



SYMANTEC
Internet Myths
More Internet Myths






*-TravelBank.Com-*



                                 -WARNING -

                        LAPTOP THEFT ON RISE AT AIRPORTS
 The Federal Aviation Administration recently issued a warning concerning a
 hustle that is being employed at airports across the country to steal laptop
 computers.

 The hustle involves two persons who look for a victim carrying a laptop and
 approaching a metal detector. They position themselves in front of the
 unsuspecting passenger and stall the procession until the victim puts the
 laptop computer on the conveyor belt Then the first person moves through the
 metal detector easily, the second person sets off the detector and begins a
 slow prccess of emptying pockets, removing jewelry, etc. While this is
 happening, the first person takes the laptop as soon as it appears on the
 conveyor belt and moves away quickly to the gate area and disappears among the
 crowd. When the passenger lllillIy gets through the metal detector, the laptop
 is gone.

 Sometimes a thid person will take a hand off from the first person and the
 computer is out of the restricted area before the victim even knows that it is
 gone.

 This is becoming a widely practiced technique and it is happening at apports
 eveywhere. when traveling with a laptop computer, you should do the following:

  *  Stay alert.

  *  Avoid lines when entering a metal detector, if at all possible.

  *  Delay placing your luggage and laptop on the conveyor belt until you are
     sure that you will be the next person through the metal detector.

  *  As you move through the metal detector, keep your eyes on the conveyor belt
     and watch your luggage and laptop to come through as well as watching for
     what those in front of you are picking up.

Return to News and Reviews Index
*-TravelBank.Com-*
---
SOFTWARE REVIEWS...
---
 <! START REPORT ************************************** >



*-TravelBank.Com-*
Return to News and Reviews Index
---
HARDWARE REVIEWS
---
 <! START REPORT **************************************>






<! END REPORT **************************************>

*-TravelBank.Com-*
Return to News and Reviews Index
---
SOHO NEWS & INFORMATION:
---

                        Nada-Chair For Your Back
                            By Paul Hartzman

Walking around COMDEX in Las Vegas last November not only made my feet hurt,
but caused me to suffer lower back pain as well.  Late in the afternoon, on
the first day, I happened to be walking by a booth demonstrating a back belt
that gives you back support when sitting.  My curiosity was aroused, so I
stopped to take part in the demonstration.

One of the young ladies doing the demonstration had me sit on a bench.  Then
she put the belt around me, had me lean slightly forward, and put a strap,
which is attached to the belt, around each knee.  Then she had me lean back.
I felt a wonderful sensation of support in my lower back.  It was more like
sitting in a comfortable chair than sitting on a back-less bench.  I was
instantly sold and decided I had to have one.

The belt is called BACK-UP.  A Company called NADA-CHAIR sells it.  They are
located in St. Paul, MN.  Since I got back from COMDEX, I have been using the
belt in a number of different ways.  I started out by using the belt while
sitting in an office style chair working at my computer.  You wouldn't think
it is necessary to use a back belt when sitting in a comfortable chair.
However, the support I got from wearing the belt, prevented me from slouching,
which causes lower back pain to begin with.  I found I could sit for a much
longer period of time without discomfort.

At times, I like to sit on the floor while going through piles of paper.
Normally, I can't do this for more than 15 to 20 minutes at a time before
getting a backache.  Over the last few weeks, I have using the BACK-UP belt
while sitting on the floor with excellent results.  You can sit with your
legs folded, which is the way I like to sit, or with your knees up.  This
also works well during the summer when you sit on the lawn for a picnic,
or go to an outdoor concert.

When the belt is not being used, it folds up into a neat little carrying bag
and zips up.  There are two handles for easy carrying.  The belts that go
around your knees are well padded, and when placed on the knee do not cut off
any circulation.  They are also very easy to tighten or loosen up, according
to your needs. It also comes with two CUSHSHINS that fit into the padded area
on the belt.  They supplement the pads that are already there.  So far, I
haven't found I need to use them.  The carrying handles have Velcro on one end
so you can pull them apart and put the belt around your waist.  This can
useful, especially at a ball game, if you want to jump up to cheer for the
home team.  I saw the belt in four different colors consisting of red, green,
blue, and black.  Finally, there is an auxiliary belt that can be used for
doing stretching exercises.  I confess I haven't tried using that feature.
I am not very fond of doing exercises.

This is a product I would certainly recommend to anyone who has ever suffered
back pain. To see more information, visit their web site at www.nadachair.com.
                                       -30-

*-TravelBank.Com-*
Return to News and Reviews Index
---
MISCELLANEOUS:
odds and ends that we couldn't find any other place for!
---
*-TravelBank.Com-*
Return to News and Reviews Index
---
RESOURCES:
---
CyberGuys - CyberGuys
C. Crane Company - C. Crane
Creative Labs - Home of Sound and Video Blaster
SYMANTEC Software

*-TravelBank.Com-*
Return to News and Reviews Index
---
<! O.J.'s Home Page Address http://www/\\\\\//////(esc)>

*-www.travelbank.com-*

Reproduced, with permission, from TravelBank.com Systems.

Computer Information Utility, Travel & Recreation Information.